is this the party to whom i am speaking?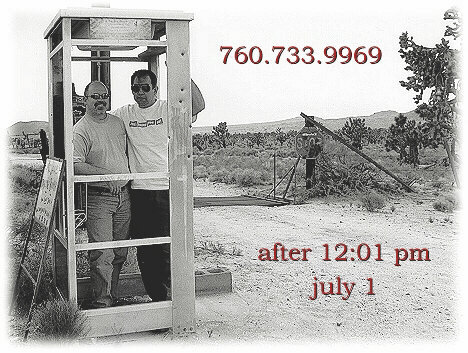 Chuck and Steve once again wait to welcome you...
It promises to be quite an event out there tomorrow. We're shooting for a noontime arrival (depending upon the crowd at Denny's). There's no way of knowing how many folks are going to join us at the booth itself, but you can be a part of it, have your participation officially logged in as part of the whole shebang by giving us a call. Don't miss out. You may get a busy signal, but this time it'll be because it's actually busy. Keep trying. Be the first on your block.
That number again:
(760) 733-9969
(760) SEE-XXOX
____________________________